DaVinci Solicitors are Spouse Visa UK specialists and have an excellent track record for making successful Spouse Visa applications
Select the Visa you wish to apply:
What is a Spouse Visa?
If your partner is a British national, you may be eligible for a Spouse Visa, which allows you to live in the UK for up to 2 and a half years. When this visa expires, you can re-apply to stay in the UK for a further 2 and a half years. If you still meet the requirements after 5 years, you may apply for Indefinite Leave to Remain. 'Partner' includes: husband, wife, civil
partner, unmarried partner.
DaVinci Solicitors are Spouse Visa specialists and have an excellent track record for making successful Spouse Visa applications. Please contact us for specialist Spouse Visa assistance…
Fiancé
If you wish to come to the UK to get married, you may be able to apply for a fiancé(e) or proposed civil partner visa. You must make a successful application from outside the UK before you can travel to the UK to get married or register your civil partnership.
IF BOTH YOU AND YOUR PROPOSED PARTNER ARE ALREADY IN THE UK
If you are legally living in the UK but subject to immigration controls, you must give notice to marry or register your civil partnership with a registrar at a designated office. Someone from our immigration team will be able to advise you on how this can be done.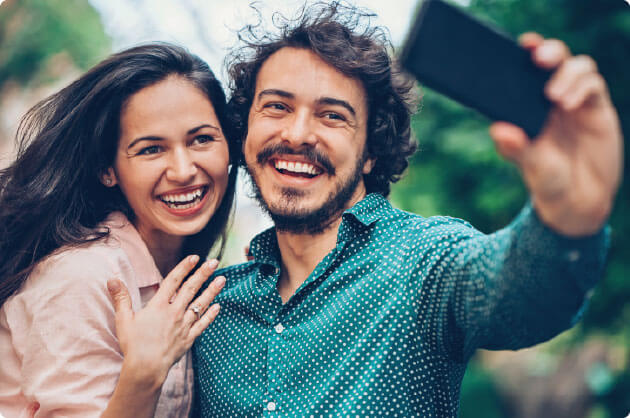 Marriage
Davinci Solicitors have years of combined immigration expertise at the highest levels and we specialise in complex immigration matters including Fiancé(e), Marriage and Civil Partnership Visas. Immigration rules in the UK are constantly evolving and our team of IAAS Level 2 accredited and SRA regulated solicitors and case workers will guide you through every step of the process toward your successful UK Visa application. We cut through the red tape so you don't have to.
Immigration into the UK is becoming harder and the rules ever more demanding. With Home Office refusal rates at an all-time high, Davinci Solicitors continue to achieve consistently positive outcomes on behalf of our clients.
Our team of immigration specialists can secure legal representation throughout the UK. We are not another faceless immigration consultancy – we are where you are and we are there when you need us. We understand that applying for a UK Visa is critical decision and one which needs to be managed carefully. We are always happy to hear from you. Why not call us on 0161 711 0060 and find out how we can help.
Visits
Your friend or family member can apply for a visa so they can visit you in the UK. Visas to visit the UK are usually for up to 6 months.
You should consider getting specialist advice if you're unsure about the application. It might cost you money, but it can save you time and hassle. Davinci Solicitors can either help you or let you know where to get expert advice….
EEA Residents
EEA residence permit visas for the UK entitle EEA nationals and their dependants to the right of residence. A permit of this kind entitles the holder to work in Britain, accept offers of work, start a business, manage a company, or set up a local branch of a company.
If you wish to bring your spouse or common-law partner to join you in the UK, DA VINCI Solicitors can help at every stage of the process. As a specialist Immigration Law firm, we can provide expert immigration advice and help you get the best result for your case….
Spouse Extension Visa
An FLR (M) visa allows you to stay in the UK as the partner or dependent child of someone who is settled here or who is a refugee or under humanitarian protection. You will need to complete the FLR M form if you want to make an application to extend your stay in the UK on the basis of your family life and relationship to either:
a British citizen
a person who is both present and settled in the UK, i.e. holding indefinite leave to remain
a person with refugee status or who has been granted humanitarian protection in the UK…
Student Visas
Student visas come within Tier 4 of the points-based system of entry to the UK which was implemented in 2008 (Tiers 1, 2 and 5 relate to working and conducting business in the UK – Tier 3 was designed for low-skilled workers but never activated).
An adult student is known as a Tier 4 (General) Student. This covers any person coming to the UK for post 16 age education.
A child student is known as a Tier 4 (Child) Student. This covers children coming to the UK for education who are aged between 4 and 17. Children aged between 4 and 15 in this category can only be educated at an independent fee-paying school.
Work Visas
While using an immigration solicitor to apply for a work visa isn't strictly necessary – you can even make an application yourself if you want – but using the services of one will hugely increase your chances of success. This is because a qualified immigration adviser can lend you a perspective which you cannot have while making your own application…
Asylum
To legally stay in the UK as a refugee, you must apply for asylum. To be eligible, you must have left your country and be unable to return because you have a well-founded fear of persecution.
You should apply for asylum when you arrive in the UK or as soon as you believe it is unsafe for you to return to your own country. Your application is more likely to be approved if you apply at the first opportunity, so it is important to prepare as soon as you can.
After you apply for asylum, you'll have a meeting with an immigration officer (this is known as a 'screening') and then an asylum interview with a caseworker. Most claims for asylum get a response within 6 months.
* 100% MONEY BACK GUARANTEE!
* UNLIMITED EXPERT SUPPORT
* FAST SERVICE
Success Rate of our Experienced Solicitors
About Us
Working hard to provide smart answers to your Immigration Law questions.
DaVinci Solicitors was founded by a team of experienced immigration solicitors who wanted to create a better solution for people seeking Immigration Law advice and guidance. Our expert team will handle your case with a professional, personal approach, whatever your needs.